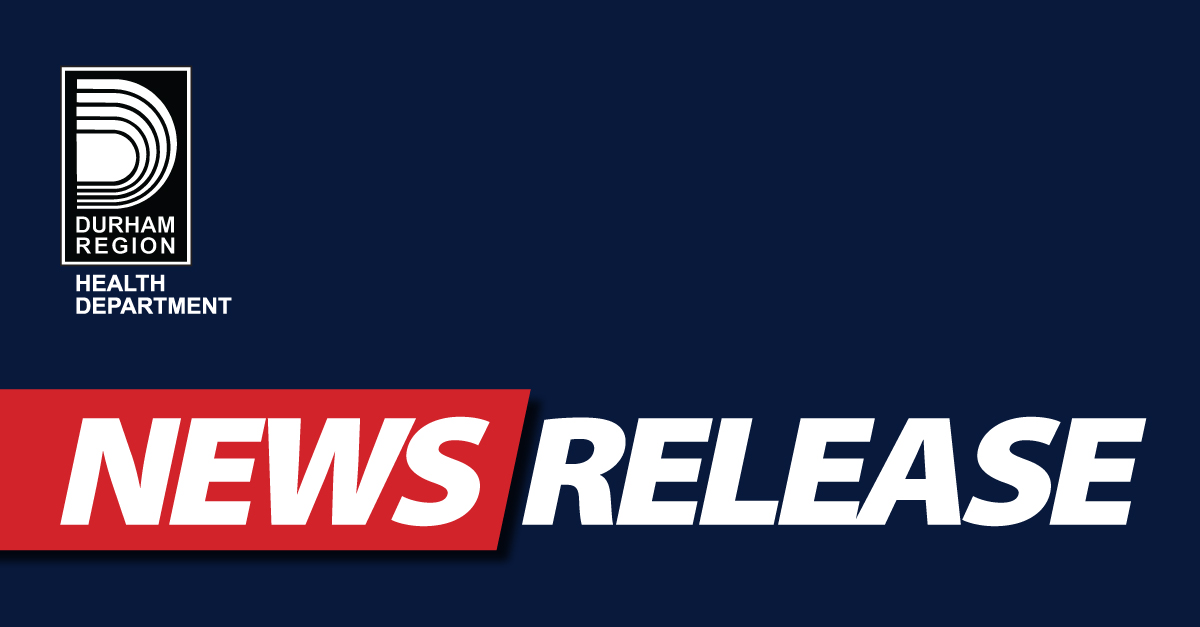 Posted on Wednesday, April 20, 2022 12:50 PM
Whitby, Ontario - Durham Region Health Department has received a limited supply of the Novavax Nuvaxovid (Novavax) COVID-19 vaccine. Novavax offers a new COVID-19 vaccine option for individuals who are not able to receive an mRNA COVID-19 vaccine or have been waiting for an alternative to the mRNA vaccines. Janssen (Johnson & Johnson) COVID-19 vaccine is no longer available at Durham Region COVID-19 community immunization clinics.
The two-dose Novavax COVID-19 vaccine is available for adults...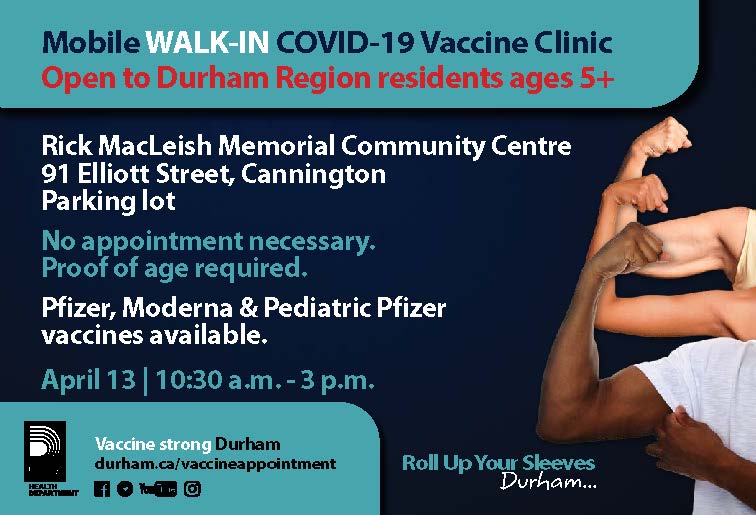 Posted on Tuesday, April 12, 2022 09:35 AM
Mobile WALK-IN Covid-19 Vaccine Clinic
Open to Durham Region residents ages 5+
Rick MacLeish Memorial Community Centre, 91 Elliott Street, Cannington - Parking Lot
No appointment necessary.
Proof of age required
Pfizer, Moderna & Pediatric Pfizer vaccines available
April 13th 10:30 a.m. - 3:00 p.m.
For more information please contact the Durham Region Health Department.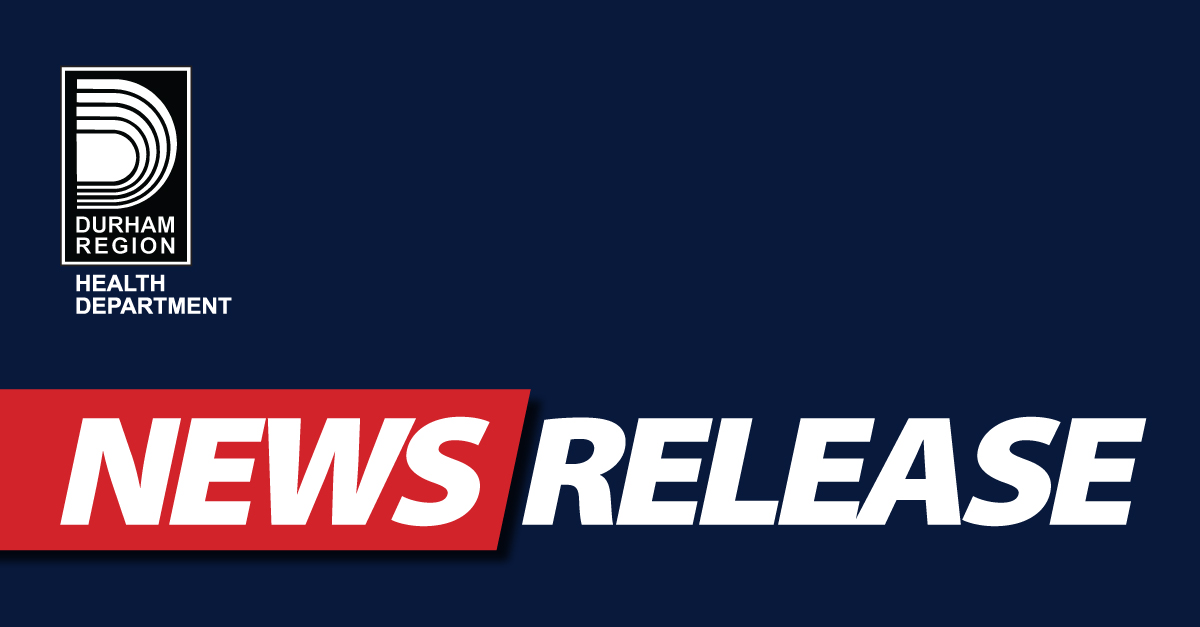 Posted on Thursday, April 07, 2022 01:01 PM
Whitby, Ontario - In line with the recent announcement from the province, Durham Region Health Department is expanding eligibility for fourth dose of COVID-19 vaccine. Eligible Durham Region residents can now book appointments which will be available starting on April 8. To book an appointment, please visit durham.ca/vaccineappointment or call 1-888-444-5113. No walk-ins will be available for fourth doses. Vaccines provided for fourth doses will be Pfizer Comirnaty BioNTech and Moderna Spikevax.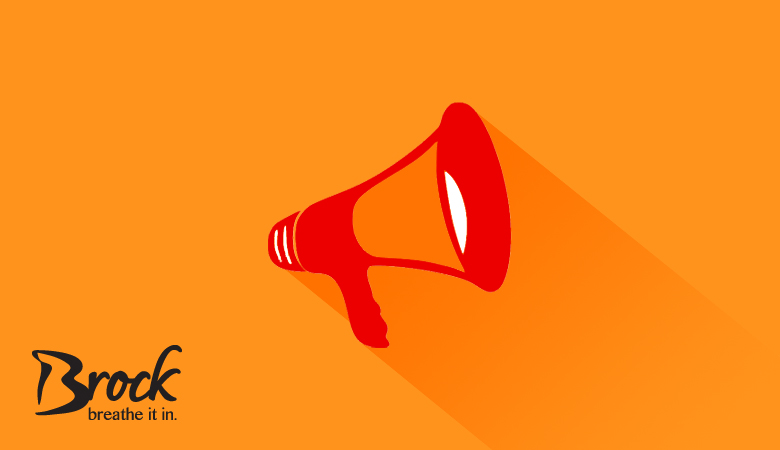 Posted on Monday, March 28, 2022 09:10 AM
Today, March 28, in consultation with the Regional Medical Officer of Health, the Chief Administrative Officer, Regional Emergency Control Group, and in partnership with all of our local municipalities, Regional Chair John Henry lifted the of emergency in Durham Region. The State of Emergency will be effective as of 5:00 p.m.
Statement from Mayor John Grant
"On behalf of the Council of the Township of Brock I am pleased to announce that the State of Emergency in the Region of Durham has been...
Posted on Thursday, March 17, 2022 04:24 PM
The Township will continue to follow public heath guidelines in accordance with the Region of Durham and Province of Ontario.
Masks will not be required as of March 21, 2022.
Township facilities are open to the public and available for bookings.
Council and Committee meetings will continue to be held electronically.
Some staff continue to work from home and we ask that you call or email to make an appointment for service at the Municipal Administration Building.