Posted on Friday, June 05, 2020 02:02 PM
Work has been completed on Bridge #20, Gibbs Bridge on Concession 1(T) between Sideroad 18A and Thorah Sideroad. Final inspection was completed on the morning of Friday, June 5, 2020 and the road is now open.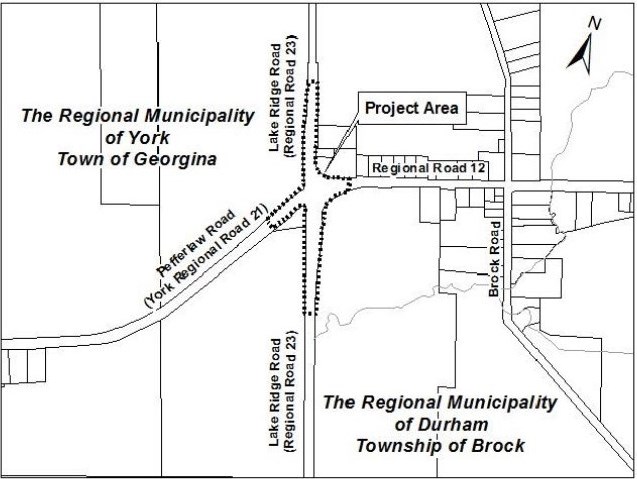 Posted on Monday, June 01, 2020 09:34 AM
The Regional Municipality of Durham will continue the roundabout construction at the intersection of Lake Ridge Road (Regional Road 23) and Regional Road 12 / Pefferlaw Road. Remaining work includes roadway illumination, completion of the median circle, hot mix paving, pavement marking, landscaping and restoration.
Construction Schedule
The Region's contractor, Primrose Contracting Inc., will recommence work the week of June 1 and expects to complete the work by July 17. Please note that unfavorable...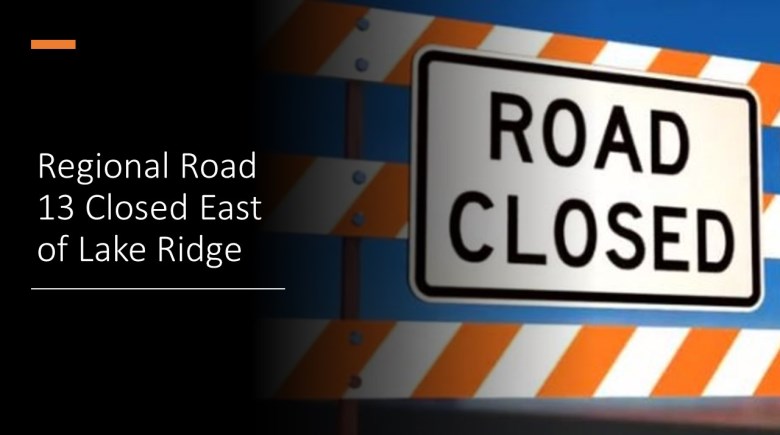 Posted on Tuesday, May 19, 2020 03:04 PM
The Region's contractor has completed Regional Road 13 west of Lake Ridge Road and will move onto Regional Road 13 east of Lake Ridge Road starting Tuesday, May 19, 2020. The entire project is expected to be completed by August 2020. Unfavourable weather conditions may influence the work schedule.
Road Closures
Regional Road 13 will be closed east of Lake Ridge Road for approximately eight weeks.
Traffic will be detoured by way of signed detour routes. Access to local residents and emergency vehicles...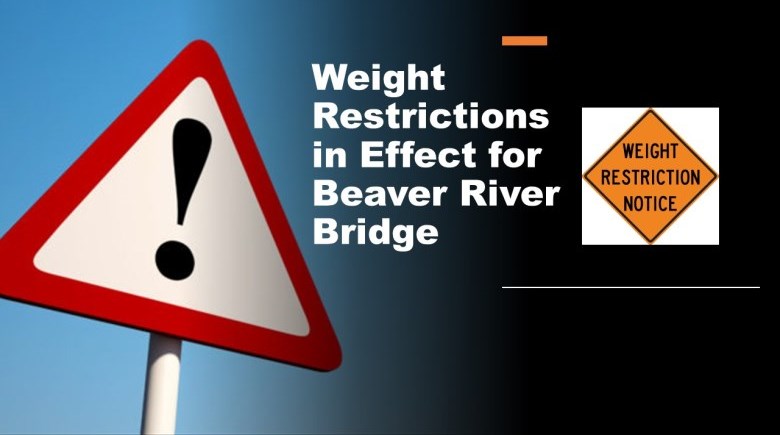 Posted on Friday, May 15, 2020 03:33 PM
A bridge weight restriction has been implemented for the Beaver River Bridge, which connects Simcoe Street (Regional Road 15) over the Beaverton River, in the community of Beaverton, Brock Township.
The bridge weight restriction limits the total weight of vehicles on the bridge, which does not have adequate capacity to carry certain vehicle loads. A detailed bridge inspection and evaluation has been carried out, and it was determined that the following weight restrictions should be in place until...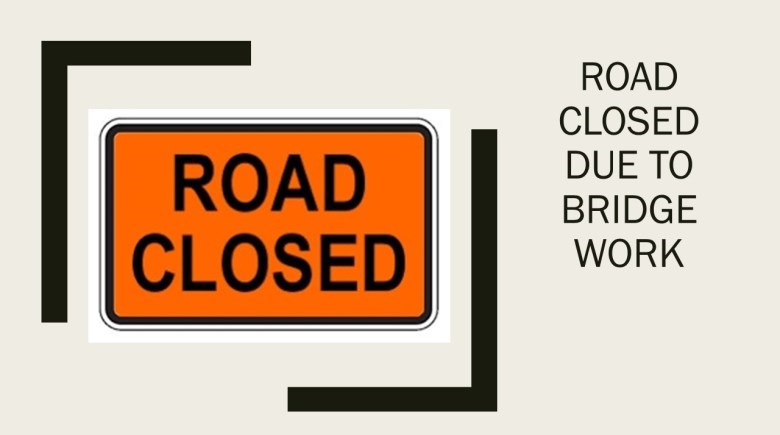 Posted on Wednesday, April 29, 2020 03:04 PM
The Township of Brock advises residents of a road closure on Brock-Thorah Townline East, Concession 1 at the intersection of Highway 12 in the Township of Brock.
Bridge work will recommence on May 4, 2020 for approximately four weeks. Unfavourable weather conditions may influence the work schedule.
Note: Drivers are asked to exercise caution for the safety of pedestrians, cyclists and work crews. Please also be advised, in response to COVID-19 the Province of Ontario has identified the maintenance...