The community, residents and businesses, have rallied together to face the challenges of COVID-19. Each week we are going to feature one business and one resident who has gone above and beyond in the fight of COVID-19 and we want to share these amazing stories!!
Featured Business: Fisher's Your Independent Grocer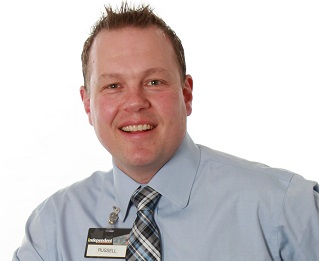 Mr. Russell Fisher, owner of Fisher's Your Independent Grocer implemented senior's only shopping times and many safety measures to keep his staff and residents safe during COVID-19.
Your Name: Russell Fisher
Your business Name: Fisher's Your Independent Grocer
How are you, your family and staff members coping with COVID-19? This certainly has been a strange time in our history. Not only for myself, my family and my staff professionally, but personally for everyone as well. The levels of anxiety are much higher than when life was normal. I couldn't be more proud of everyone involved in this business and how they've handled themselves. They have shown up, smiled, laughed, joked, cried, worried, worked so very hard and adapted miraculously to all of the changes that have been thrust upon them. We are a big family here at the store, we support each other and like our customers we will get through this.
What changes have you implemented as a result of COVID-19 to continue serving the public? There have been well over 60 procedural changes since we were thrust into this journey. Most notable are the Social distancing measures we have taken, and continue to execute day in and day out. Limiting store capacity to allow for a proper socially distant shopping experience. Store hours cut back to give employees a rest. Senior hours for those most vulnerable in our community. Adjusting product availability and how we serve it in some departments. Directional arrows and floor markers to help customers weave their way through the aisles. We have over quadrupled our capacity for PC Express, our online shopping tool. Implemented social distancing protocols and guidelines for our staff. This is just to name a few.
What inspired you to make changes to your business to help with the fight of COVID-19? We didn't have a choice. As an essential business we have to be there for our community in their time of need. While doing this the safety of our team has to be at the forefront of our mindset. Our parent company, Loblaw Companies Ltd, has guided us along the way with full access to their resources, policy and procedural suggestions and daily communication on the situation. They have been fantastic and wonderful partners in this fight.
Is there anything the community can do to better support your business? The community and customers have been overall fantastic. Their support, kind words, smiles really do hit the mark and mean a lot to everyone in my store family.
I plead with the community to do the following:
Do not shop if you are not feeling well in the slightest – Please make other arrangements
Shop ONCE a week
Only ONE person shopping at a time (if possible)– we will restrict entry for those more than one if need be
Make a list – know what you need and plan your route
Do not use the store as a social gathering spot for the time being, or a place to have catch up conversations.
Keep your distance from staff and other customers while shopping
Read the message board inside the front entrance for policy updates
BE KIND! We are all in this together
Do you have any other thoughts or comments you wish to share?
During this time it is imperative that everyone be patient. Find things to do that make them smile. Everyone has seen, read and heard the instructions on social distancing. It is imperative that these are adhered to until such time we are told that life will slowly return to normal. It will return to a normal state and we will be there to serve, so you and your families can Live Life Well.
Featured Resident: Karen Lee, Sunderland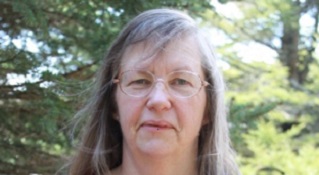 Ms. Lee of Sunderland has been making face masks for front line workers to keep them safe during COVID-19. She has recently started a local face masking initiative in Sunderland to create masks for those in need of some. She has four other residents assisting her, along with Councillor Campbell.


How are you, and your family coping with COVID-19?
As with most other Canadians, we have been trying our best to voluntarily self-isolate.
What are you doing to help with the fight against COVID-19?
I have been making face masks - first for the Port Perry Initiative Masks for the Front Lines as a member of the Port Perry Patchers Quilt Guild. With Lynn Campbell's help I started a local mask making initiative here in Sunderland. Many thanks to all our other sewers: Debbie Brethour, Wilma Smith, Marilynn Smith, and Pat Manorek.
What inspired you to do this?
I wanted to do my part to flatten the curve as best as I could - my father is in a long-term care home - it was the only thing I could think to do to help keep him safe and those like him.
Do you have any other thoughts or comments you wish to share?
When out and about getting the essentials, please wear a mask everyone.
We Want To Hear From You!
We want to hear about residents and businesses who are going above and beyond and feature them in an upcoming edition. Are you aware of a business or resident who fits this category? Email us!
For more information on the Township's fight against COVID-19, visit www.townshipofbrock.ca/covid19 and Subscribe to the COVID-19 newsfeed for up to date information.