The community, residents and businesses, have rallied together to face the challenges of COVID-19. Each week we are going to feature one business and one resident who has gone above and beyond in the fight of COVID-19 and we want to share these amazing stories!!
Featured Business: Your Computer & Signs
Mr. Mike Bassett, owner of Your Computer & Signs, along with Jonathon Koot and Hunter Lovering, have been making ear protectors (also known as magic bands) for N95 masks. To date they have made and provided over 6000 ear protectors free of charge to hospitals and long-term care homes in Brock and across the GTA and surrounding areas.
Your Name: Mike Bassett
Your Business's Name: Your Computer & Signs
How are you, your family and staff members coping with COVID-19? We are hanging in – doing the best we can with current situation at hand. We are all doing whatever we can to help frontline workers. It has been a big adjustment for all.
What changes have you implemented as a result of COVID-19 to continue serving the public? In regards to the business itself, we are still doing our best to serve customers through curbside drop off and pick up in front of the store. We are ensuring there is no contact with clients and we are sterilizing equipment when it arrives and prior to it being left for clients to pick back up.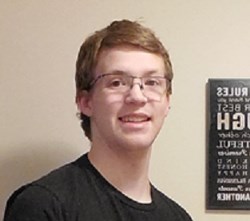 What are you doing that's above and beyond what your business normally does? When the pandemic began, I saw on the internet a company in a different country that was making ear protectors for N95 masks (also referred to as magic bans and neck bands) using a 3D printer and I decided to start making some for our community. Captain Chris George of the Cannington Fire Department was the first one to make a donation to this cause and helped me get it things rocking. My co-op student Hunter Lovering, jumped on board and has been making them from his home in Sunderland. Jonathon Koot, a resident of Beaverton, also jumped on board and has been instrumental in the production on the ear protectors. The Brock Township Library have lent me two of their 3D printers to assist with production.
Through phone calls and facebook messages, we started receiving orders for the ear protectors. Through donations from the community we have been able to provide them at no charge to anyone who needs them.
A couple weeks ago, I received a call from Durham Region Emergency Services requesting a large order. I reached out to Mayor Debbie Bath-Hadden who donated an additional 3D printer out of her own pocket to help us keep up with the demand. She also reached out to Fire Chief Rick Harrison who reached out to the three local Fire Department Associations in Beaverton, Cannington and Sunderland, who all donated money together to allow us to purchase another printer. The two new printers will be arriving shortly and will allow us to produce more of these much needed ear protectors.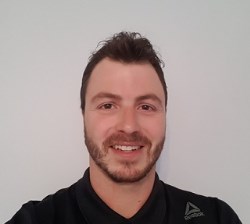 Jonathon, Hunter and myself have been producing the ear protectors day and night. Over 6,000 have been produced to date. The ear protectors have been provided locally to Bon Air Nursing Home, Lakeview Manor, Lindsay Hospital, and throughout the GTA to Sick Kids Hospital in Toronto, Lakeridge Health, Durham Region Emergency Service as well as to the Orillia and Peterborough Hospital.
What inspired you do this? I wanted to do whatever I could to assist during the pandemic. I am a hometown guy, who always wants to do whatever I can to help my community!
Is there anything the community can do to better support? If the community knows of anybody who needs ear protectors, please get them in contact with me. Residents and businesses can assist by donating to the cause. I can be reached on facebook at Your Computer And Signs or by phone at 705-341-0797.
Do you have any other thoughts or comments you wish to share? The community has been beyond amazing! Individuals and groups from all three communities have been unbelievably supportive. I cannot express my gratitude and thanks to everybody who has helped and supported this great cause. It has truly been a team effort - Jonathon, Hunter and myself!
Featured Resident: Jill Proctor of Beaverton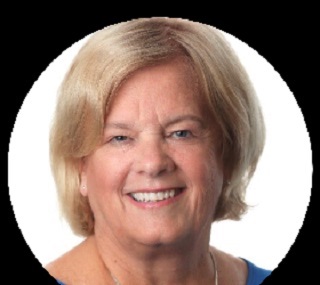 Ms. Proctor of Beaverton has been working with neighbours to provide cloth masks for the community. To date they have distributed over 400 masks in and around Brock Township. In addition, Ms. Proctor is the new Regional Coordinator for Canada Sews – a national group that provides masks for front line workers.


Your Name: Jill Proctor
How are you, and your family coping with COVID-19? We feel very fortunate to be living on beautiful Lake Simcoe where social distancing is easily achieved. Our kids and grandkids live in Uxbridge, Guelph, Texas, and in Dubai - so we are using social media as much as possible to stay in touch, celebrate birthdays, chat and play! The hardest part for all of us is no hugs!
What are you doing to help with the fight against COVID-19? I am working with some very special neighbours to provide cloth masks for our community. Just recently, I have agreed to be the regional coordinator for Canada Sews - a national group that has requests for over 90K masks for front line workers. Our local team includes Ann Ellins, Betty Ann Franssen, Carolyn McGroarty, Judi Forbes, Barb Graham, Beth Bullock, Lynne Davidson, and Anne Fattori. To date we have distributed 225 masks in and around Brock Township. We will have about 200 more to distribute this week
What inspired you to do this? As we returned from Florida in March, it was clear that, in this world of COVID-19, there would be a scarcity of certified PPE for our medical staff who are risking their lives to save critical patients. But many other frontline workers in essential services need protection too! Cloth masks with filters are the next best alternative! In just a couple of weeks we have distributed over 225 masks to neighbours and front line workers - and more to come!
Do you have any other thoughts or comments you wish to share? Our masks are available for $5 for personal use and free for front line workers! Funds raised are used to buy materials, and any surplus funds will be donated to the local foodbank. If you have a sewing machine and would like to assist, please contact Jill by email at jillproctor1@gmail.com.
We Want To Hear From You!
We want to hear about residents and businesses who are going above and beyond and feature them in an upcoming edition. Are you aware of a business or resident who fits this category? Email us!
For more information on the Township's fight against COVID-19, visit www.townshipofbrock.ca/covid19 and Subscribe to the COVID-19 newsfeed for up to date information.