The community, residents and businesses, have rallied together to face the challenges of COVID-19. Each week we are going to feature one business and one resident who has gone above and beyond in the fight of COVID-19 and we want to share these amazing stories!!
Featured Business: MOGY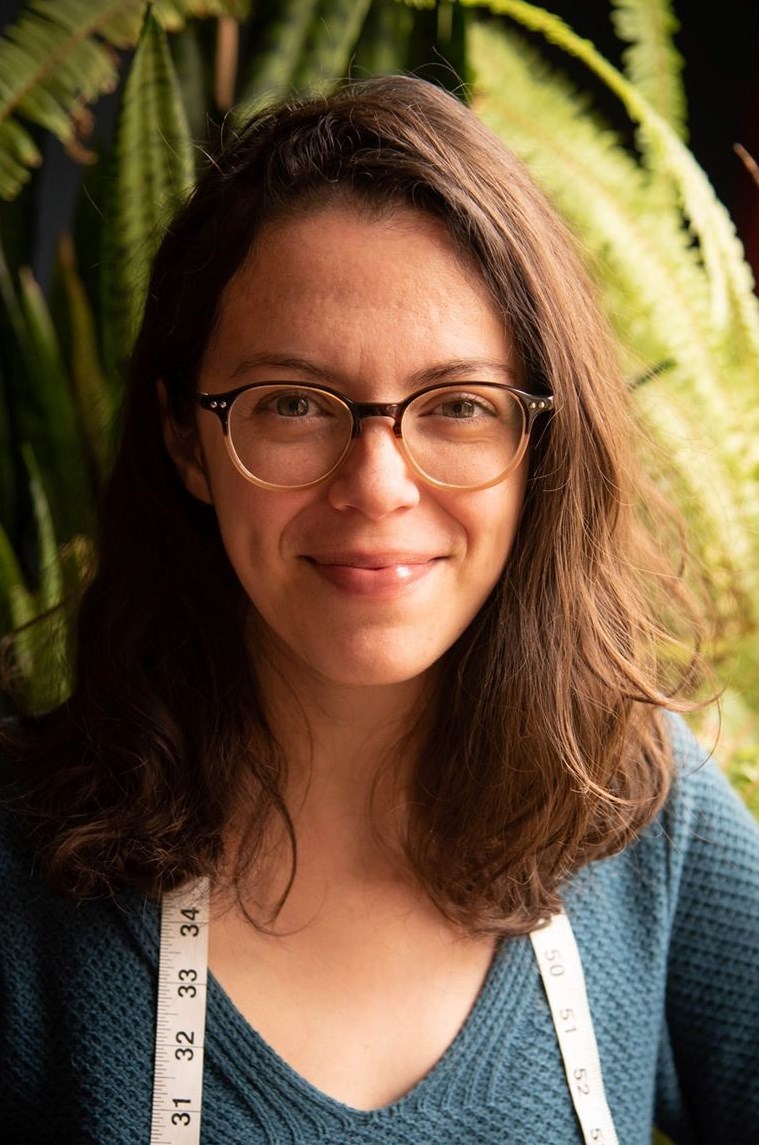 Ms. Krystal Pedro , owner of local business MOGY, has halted production of her products to solely focus on producing and donating high-quality washable masks to anyone in need.
Your Name: Krystal Pedro
Your Business's Name: MOGY
How are you, your family and staff members coping with COVID-19?
Overall, my family and I are coping fairly well throughout this COVID-19 pandemic . We are very fortunate to have a safe home to ride this situation out in, as well as access to masks, medicine, clean food, water and technology. We have our moments of sadness when we think about the situation as a whole, but our family is made up of a paramedic on the front-line, a sewer making masks for those in need, and children who are respecting the physical-distancing protocol so we are each doing our part to help and that has made coping with these wild times a little easier.
What changes have you implemented as a result of COVID-19 to continue serving the public?
MOGY is a budding new business offering Cannington-made goods for home and body. The changes this business has implemented have resulted from the worldwide shortage of Personal Protection Equipment. A decision was made to immediately pull the making of all other products off the table to meet the demand for high-quality washable masks for those in need. All material has been washed and hot ironed. Once the masks are stitched, they are sealed in a fresh, sterile bag. Any new materials that come into the studio have first been quarantined outdoors in a covered area for a number of days. Porch drop off is also being offered for those in the Cannington area.
What inspired you to make changes to your business to help with the fight of COVID-19?
From the beginning I have had an abundance of awe and gratitude for front-line workers going into the storm while the rest of us stayed at home. I saw an uprising of people offering whatever they could to their neighbours in our community and these collective acts of people trying to help in whatever way they could is what inspired me to look within at what I had to offer: Among other qualities and skills, I could sew! With the worldwide shortage of masks becoming an alarming reality, I reasoned (and fact-checked!) that surely something covering our nose and mouth while we pop out for a quick errand would offer more protection than wearing nothing at all.
Ultimately, I wanted to help! I had the skill, the materials, and the passion to bring this product to people in need. The helplessness I feel eases a bit with each mask I sew and donate.
Is there anything the community can do to better support your business?
The community is truly outstanding at supporting local, small businesses. Continued support for our local economy is beneficial to all of us. Become familiar with where your products are made and consider choosing to support your local makers and distributors whenever possible.
Do you have any other thoughts or comments you wish to share?
I would like to thank the generous individuals, as well as businesses (Braids & Laces, The Thrift Hub and The Good Coach) that have helped to support this mask making project by donating either funds, materials and/or moral support. Thank you to those who have reached out to ask for help - you request has helped me.
Thank you to all the front-line workers for your dedication and bravery, and to all other businesses and people who are trying to help in their own way. I am grateful to our governing bodies who are trying their best to do and advocate for what is the right move in such uncertain times. Thanks to the anonymous resident that nominated me for this feature and to Brock Township for spotlighting businesses that are trying to help throughout this pandemic.
If anyone reading this is in need of a washable mask , please do reach out and ask - 705-344-4831 or by email krystal.pedro@gmail.com or find MOGY on Facebook or on the web: www.mogy.online
Featured Family: Sheryl Bunting, Richard Yerema, Keagan Yerema, Garnet Yerema of Sunderland
Ms. Sheryl Bunting , Mr. Richard Yerema and sons Keagan and Garnet, are sharing their love of hockey by recreating the NHL playoffs in their basement and filming it for all to see and enjoy!
Your Names: Sheryl Bunting, Richard Yerema, Keagan Yerema and Garnet Yerema
How are you, and your family coping with COVID-19?
We are keeping busy every day with our own work, the kids' school work and with our new puppy. We keep a set routine during the day and then choose something to do as a family every evening such as film making, laser tag or just watching a show together.
What are you doing to help with the fight against COVID-19?
Like everyone else, we are staying home so as not to overwhelm our healthcare institutions
Tell us about the hockey playoffs:
We played the entire hockey playoffs using the standings from when the season left off. We played 5 minute games of 2 on 2 hockey in best of 3 series. We flipped a coin to see who was playing for each team and played the games with full effort! We filmed the games and interviews players after the games. We put together short videos of the highlights, interviews and colour commentary and posted the videos every morning for our friends and family on YouTube.
What inspired you to do this?
We thought this would be a fun way to play together every night and to connect with our friends and family around the world who know how much we love hockey.
Do you have any other thoughts or comments you wish to share?
Like everyone else we look forward to the arrival of spring and to being able to see our friends and family. We are just so happy to have been able to offer people just a bit of joy and entertainment during this time. Thanks so much for watching!!
To learn more about their story:
www.cbc.ca/kidsnews/post/who-needs-the-nhl-these-kids-recreated-the-pl
https://www.pri.org/file/2020-04-30/hockey-night-our-basement
We Want To Hear From You!
We want to hear about residents and businesses who are going above and beyond and feature them in an upcoming edition. Are you aware of a business or resident who fits this category? Email us!
For more information on the Township's fight against COVID-19, visit www.townshipofbrock.ca/covid19 and Subscribe to the COVID-19 newsfeed for up to date information.