The community, residents and businesses, have rallied together to face the challenges of COVID-19. Each week we are going to feature one business and one resident who has gone above and beyond in the fight of COVID-19 and we want to share these amazing stories!!
Featured Business: W.J. Lambert & Sons Ltd., Beaverton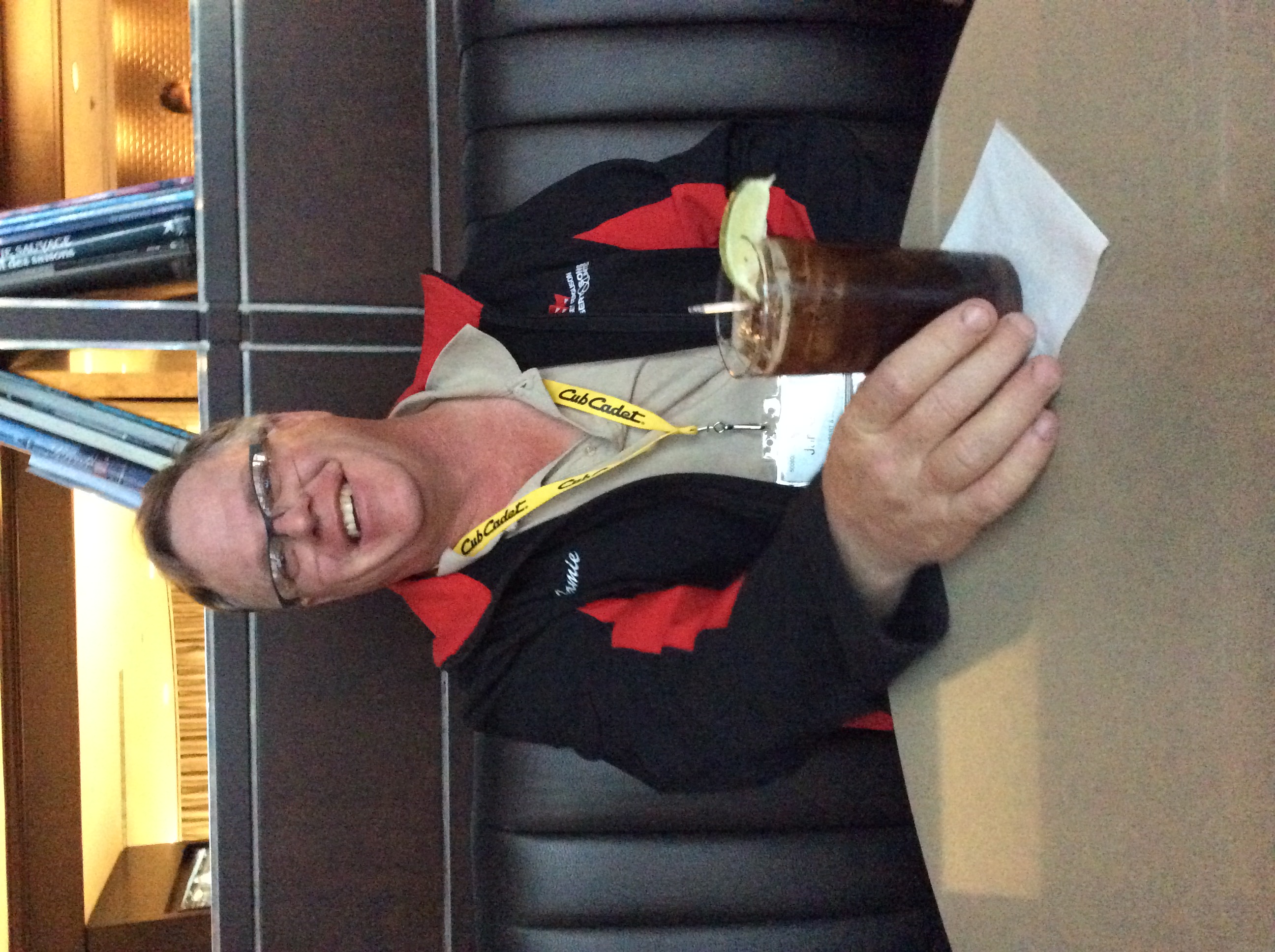 Mr. James Lambert continues to serve the agricultural industry during these uncertain times, while protecting both staff and residents who rely on their business during the busy planting season.
Your Name: James N. Lambert
Your Business's Name: W.J. Lambert & Sons Ltd.
How are you, your family and staff members coping with COVID-19?
Things have certainly changed in a very short period time since the COVID announcement. Initially it was very worrisome and scary for myself, as well as my employees. There was a lot of discussion as to whether we would be classed an essential service or not, and whether we would be allowed to continue doing business. There was a lot of uncertainty surrounding how to even deal with all the aspects of COVID and how it would affect how we would do business.
What changes have you implemented as a result of COVID-19 to continue serving the public?
For about a week, we had half our staff off all at the same time, on precautionary self isolation. This was right when our busy season was just starting up. At the same time we were starting to implement changes at the parts counter and showroom in an effort to minimize exposure and keep our employees protected as best as we could.
We started with limited access just inside the entrance door. Eventually we transitioned to closed door policy with curb side pickup and by appointment.
What challenges have you and your business faced during COVID-19?
It was a very stressful first three or four weeks due to being short staffed, people being over worked and falling behind, plus everyone getting used to all the on going changes of how we were serving our customers.
It was difficult keeping my emotions in check and at the same time be compassionate to my staff for their concerns for themselves and their families.
There was also a challenge to know even how to deal with the issues that presented, because in all the years of running this business , I have never faced this kind of a challenge with so many facets and levels to the problem.
Is there anything the community can do to better support your business?
We are grateful that our customers are so understanding of the changes we have implemented for the safety of our staff and customers. We hope our customers still realize we are open for business and a phone call or email will allow us to help meet their needs.
Is there anything else you would like to share with the residents of Brock Township?
I feel fortunate that we are able to continue running our business and serve the community. I have real concern for all the local businesses, who have no been classed essential service, have had to close their door and lay off staff. I truly hope there are subsidies in place to help these less fortunate companies survive the COVID-19 crisis.
Anyone wishing to place on order they can call W.J Lambert & Sons at 705-426-7374 or go to their website to email the sales, parts or service departments.
Featured Resident: Catherine Hines and the Brock Rocks Project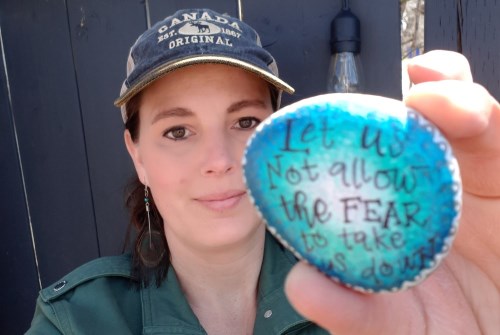 Ms. Catherine Hines and other artists are offering inspiration and joy for all through the Brock Rocks Project.
Your Name: Catherine Hines
How are you, and your family coping with COVID-19?
As a family with 4 children ranging from SK to grade 9, we try our best to tackle school work in the morning. We've played lots of games, tried some new baking recipes, made and planted gardens, and video chatted with our family. Like everyone else this has been an adjustment, and we have our good days and our rough ones. I am hoping that in the midst of all of this, we are making some good memories together.
What are you doing to help with the fight against COVID-19?
I am painting and hiding inspiring "kindness rocks" around our township and encouraging others to do the same through our Brock Rocks Facebook group.
What inspired you to do this?
The Kindness Rock Project is a worldwide endeavor with the idea that "one message at just the right moment can change someone's entire day, outlook, life!" I have been quietly painting kindness rocks sporadically for a few years. During this March Break, we learned that the schools would not be open right away due to the threat of COVID-19. Little did we know then just how long and how far reaching the shut downs would be. I wanted to give my kids a project to work on that would also give the children in our community something to do. My kids and I painted some St. Patrick's Day rocks, grabbed some other painted rocks we had on hand, and set out on our first "rock walk" to drop them in places around Cannington. Opening up the Facebook group, I invited others to find our rocks, as well as paint and hide their own. What started as a small project to make our daily walks more interesting has blossomed into a way to bless our community and bring us together virtually. Painting and dropping kindness rocks is something simple that my whole family can be involved in. My 5 year old can paint a rock in an abstract way, and I can put some inspiring words on it. My older children are learning new paint techniques. It gives us a creative outlet, helps us to focus on the positive and cheerful thoughts and images we put on the rocks, and then share those with others. I love that this small project has encouraged others to branch out with their own ideas - like a special rock garden at MMPS.
Do you have any other thoughts or comments you wish to share?
Now that so many others have joined us (our Facebook group is almost 200 members strong), my family and I love going for walks to see how many new rocks we can find. We discover new ones every time we head out. There are so many creative people in our community! Though my family tends to stick close to home these days, we have dropped rocks in both Sunderland and Beaverton. I know that others throughout Brock Township have been busy painting and hiding rocks. Everyone is invited to join us in whatever way they feel comfortable. Paint some rocks, and hide them; share rocks you have painted or found on our Facebook page (no matter how many times they have been shared, painters love seeing that their rocks have been discovered by someone new!); or simply let a smile cross your face when you see a painted rock in an unexpected place. If you would like to, please adopt a rock that speaks to you. Words or images that brighten your day, help you get you through a tough time, or call back a fond memory. Please exercise caution when touching rocks at this time, and make sure to wash your hands if you do.
The Brock Rocks Facebook page is a great spot to view the rocks painted throughout Brock Township, as well as submit photos of rocks you have found throughout the Township for others to see.
We Want To Hear From You!
We want to hear about residents and businesses who are going above and beyond and feature them in an upcoming edition. Are you aware of a business or resident who fits this category? Email us!
For more information on the Township's fight against COVID-19, visit www.townshipofbrock.ca/covid19 and Subscribe to the COVID-19 newsfeed for up to date information.