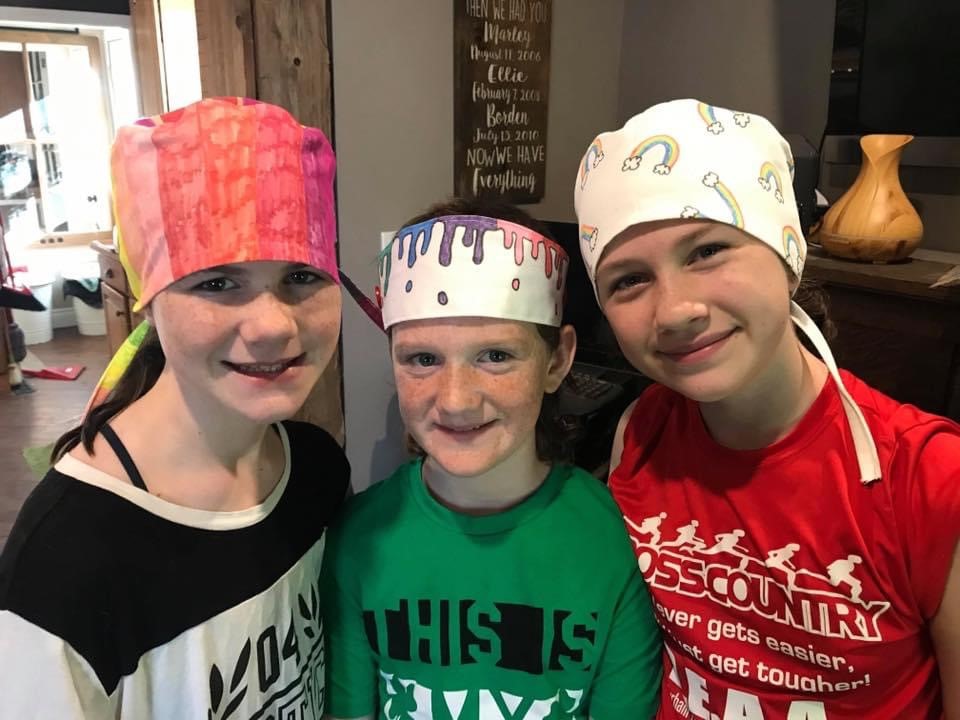 The community, residents and businesses, have rallied together to face the challenges of COVID-19. Each week we are going to feature one business and one resident who has gone above and beyond in the fight of COVID-19 and we want to share these amazing stories!!
Featured Residents: Marley, Ellie and Borden Davidson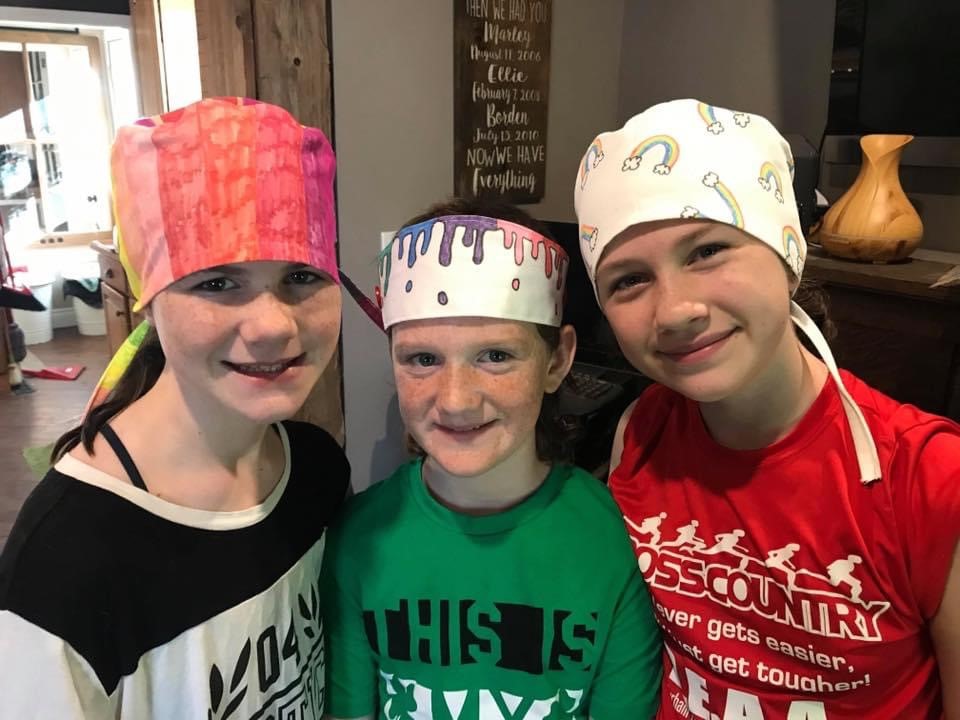 Siblings Marley, Ellie and Borden Davidson have been collaborating with the ladies of Brock Sews to create one -of-a- kind scrub caps and bandannas for front line workers.
Your Name(s):
Our oldest is Marley Grade 8 going into 9 and she is in the red shirt. Ellie Grade 6 going into Grade 7 is in the black and white shirt and Borden Grade 4 going into Grade 5 is in the green shirt.
How are you and your family coping with COVID-19?
My husband and I are essential workers so we have been working during COVID. Homeschooling was a little challenging with three kids but we made it.
We try to instill in our kids to always be kind and help wherever possible. We hope they turn out to be good humans when they are older.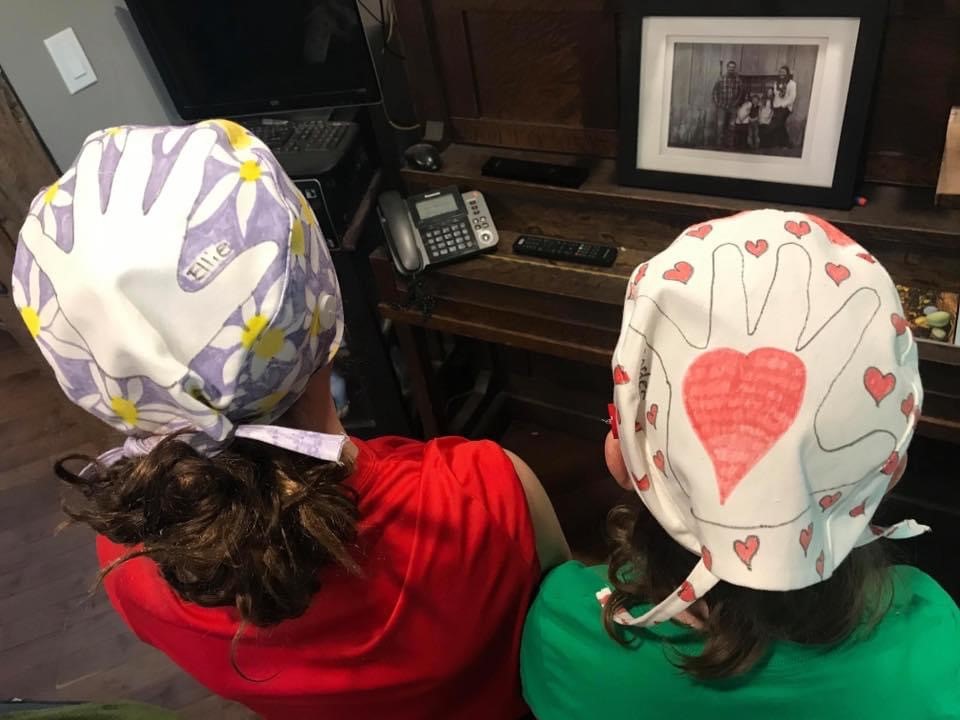 What has your family been creating to help others during the COVID-19 pandemic?
I was approached my Sandy Wasiluk who is a dear friend of mine who is also one of the original Brock Sews ladies, asking if my kids would be interested in colouring on some white fabric she had kicking around. As all my kids especially my oldest Marley love art, I said absolutely. She provided the blank scrub hats and bandannas cutouts for the kids to colour anyway they wanted. I think they have done close to 100 original pieces for our front line workers. They are all a little different. During COVID we figured this was also a great art class.
Marley also is a young artist who decided to sell her art work and donate $5.00 from every print sold towards the new track in Beaverton once the two public schools in town amalgamate. So far she has approximately $500 towards the track through her sales to donate.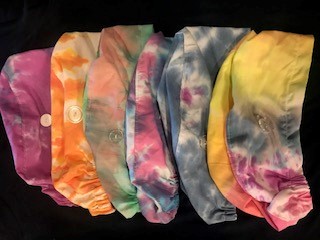 They even did some tie dye ones. They were fun with the bright colours.
What has inspired your children to continue to create?
The kids did not do these Scrub hats and bandannas to ever be recognized for their work. They said if we can make someone smile a little more than they did the day before it would be worth it. The best was when the health care workers sent pictures of themselves wearing the kids creations.
Even if the residents could smile while they were going though this horrible sickness that is what mattered.
We are lucky to have a healthy family and parents who are able to help people everyday. This is a way we can help a little.
Sandy wanted them to write their name on them and trace their hand so you knew who made it.
Any final thoughts you wish to share?
Sandy and her husband Beau are the most amazing humans who give so much to our community without ever wanted any recognition. True unsung hero's in our eyes. It's amazing how a few ladies came together to build Brock Sews for so many of our health care workers. Such an amazing group of people we have in our little Town of Beaverton. There really are some great people in our Township.
We Want To Hear From You!
We want to hear about residents and businesses who are going above and beyond and feature them in an upcoming edition. Are you aware of a business or resident who fits this category? Email us!
For more information on the Township's fight against COVID-19, visit www.townshipofbrock.ca/covid19 and Subscribe to the COVID-19 newsfeed for up to date information.