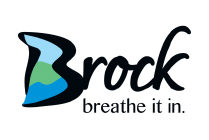 Notice To All Residents
Special Council Meeting
Please take notice that the Corporation of the
Township of Brock will hold a Special Council meeting pursuant to the Municipal Act, 2001 on
Tuesday, June 2, 2020 at 10:30 a.m.
to discuss an employee personnel matter.
Pursuant to Section 239(2)(b) of the Municipal Act, 2001, the majority of the meeting will be held during a Closed Session of Council.
The meeting agenda will be available online at www.townshipofbrock.ca as soon as possible. Please note that this meeting will not be live streamed. Residents are encouraged to email clerks@townshipofbrock.ca if they have questions or comments related to the agenda.
Dated: June 2, 2020
Becky Jamieson, Municipal Clerk
Township of Brock
1 Cameron Street East, Box 10
Cannington, Ontario, L0E1E0
E: bjamieson@townshipofbrock.ca