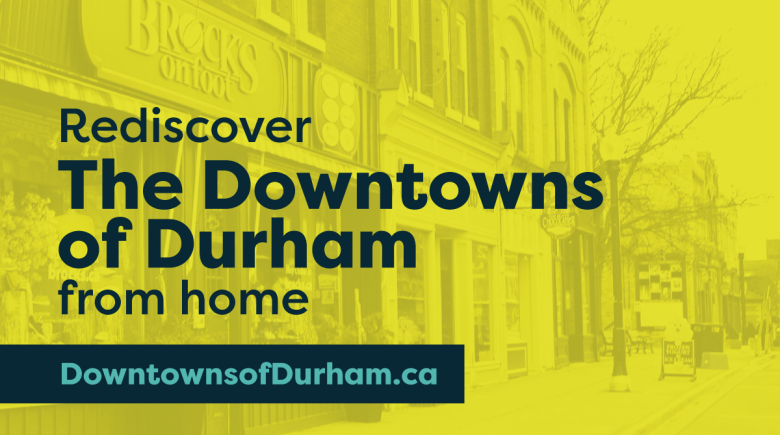 The Region of Durham, in collaboration with local business improvement areas (BIAs), have launched a new online platform-Downtowns of Durham-to support the region's vibrant downtown-area businesses.
Downtowns of Durham will offer residents and visitors a chance to explore the region's many "main street" shops, restaurants, and services virtually, as they recover. From historic storefronts to family owned restaurants, each of Durham's 13 distinct downtown areas are home to a diverse range of small businesses in urgent need of support.
Developed in response to the COVID-19 crisis, the new platform makes it quick and easy to see which businesses are operational, and which offer delivery, curbside pick-up, or online shopping. You can search by location, industry and service or product offered. It is the first collective project that all local BIAs have undertaken, with the goal of raising the profile of Durham's downtown businesses and encouraging local momentum for these areas.
To learn more, please visit DowntownsOfDurham.ca