Non Profit Sector Review Committee - Volunteer Survey
The Non-Profit Sector Review Committee (NPSRC) recognizes the importance of volunteerism within the Township of Brock and has heard the challenges our valued community organizations are facing with declining membership and recruiting new volunteers. To better provide support, the committee is seeking feedback from residents with regards to volunteerism.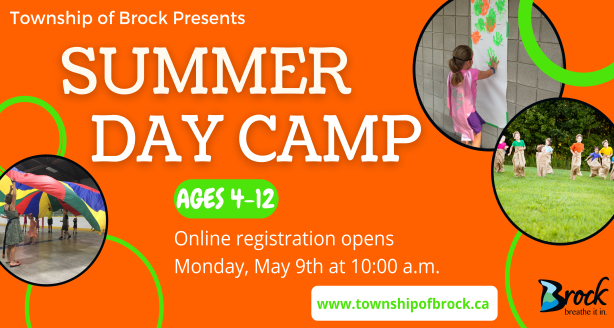 Registration for Summer Day Camp opens on May 9th!
Stay tuned for more information on the 2022 Summer Day Camps!
The day camp programs are a fun way for children between the ages of 4 and 12 to stay active during the school break. Our camps include weekly themes, crafts and a variety of activities for your kids to enjoy!