Are you looking for a fun way to stay active during your school breaks? The Township of Brock offers day camp programs for children between the ages of 4 and 12. Our camps include weekly themes, crafts and a variety of activities for your kids to enjoy!

Summer Camp Update:
Please be advised that the Township of brock is currently planning for a modified summer camp program to run in the summer of 2021 following the Ministry of Health's COVID-19 Guidance for Summer Day Camps. Details have not been finalized, but will be released following the end of the Stay at Home Order, at which point registration dates will also be announced. We appreciate your patience in the meantime. Please follow our
Recreation Social Media
for updates.
Hours
Day camps run Monday to Friday from 8:30 a.m. to 4:30 p.m. during the summer as well as over winter break and March break.
Make a Donation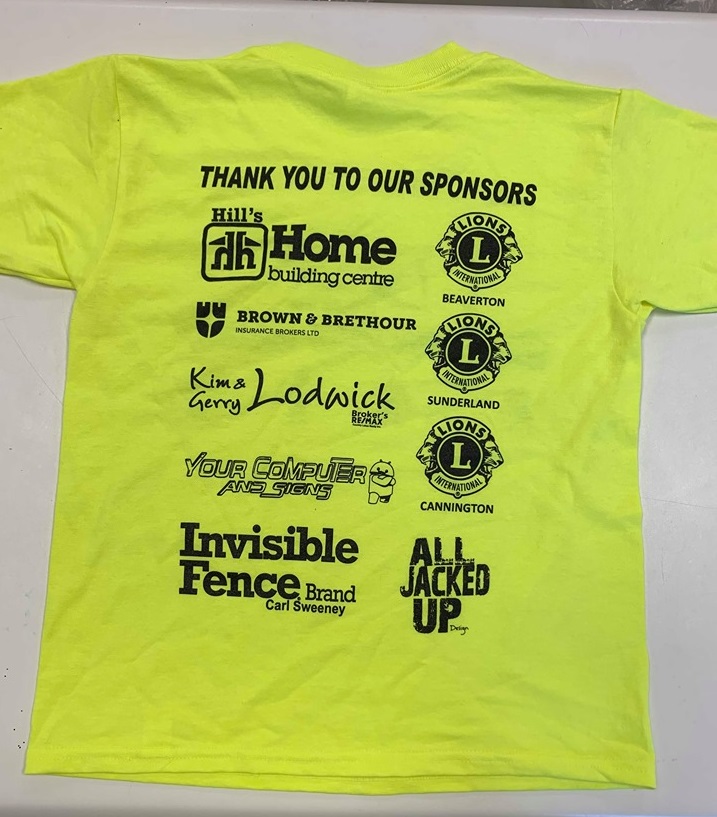 If you would like to sponsor or donate to our day camps program, please contact us by email or give us a call at 705-432-2355 ext. 243. Without the support of our generous sponsors, weekly trips and new camp materials wouldn't be possible.
All contributors will receive recognition on the back of the campers t-shirts. We accept all contributions, including camp materials.
Sponsorship Levels
We offer a variety of sponsorship levels.
Major Sponsorship
You must donate at least $250 to become a major sponsor. As a major sponsor, you will receive:
Advertising space at the registration table
Logo on official camp t-shirts
Logo on information letters that go home weekly
T-shirt Sponsor
You must donate at least $100 to get your official logo on all camp t-shirts.
Sponsor
To get sponsorship status, you must donate at least $25 and we will have your business listed on our camp t-shirts.
Cancellation Policies
Review our Day Camp Registration Policy to learn about how we handle cancellations and refunds.
Cancellations
If you want to cancel enrolment in a day camp, you must provide one-week advanced notice. There is a $20 service fee for all cancellations. This fee will not be charged if we cancel one of the day camp programs.
Refunds
Learn how to request a refund for a day camp program:
Complete the Request a Refund form and submit via email
Complete and submit the form
Once reviewed and approved, we will issue the refund through the online recreation software or by cheque
Switching Sessions
Please review these rules if you want to switch day camp sessions:
You must pay a $20 service fee to switch sessions
You can only switch to a session of similar value (i.e., if you paid for a regular week session, you can't switch into a short session)
You must provide one-week advanced notice to switch sessions
You can't switch to a week that is already at capacity
Complete the Switching Session form and submit via email
You must submit the form to switch session and pay the service fee