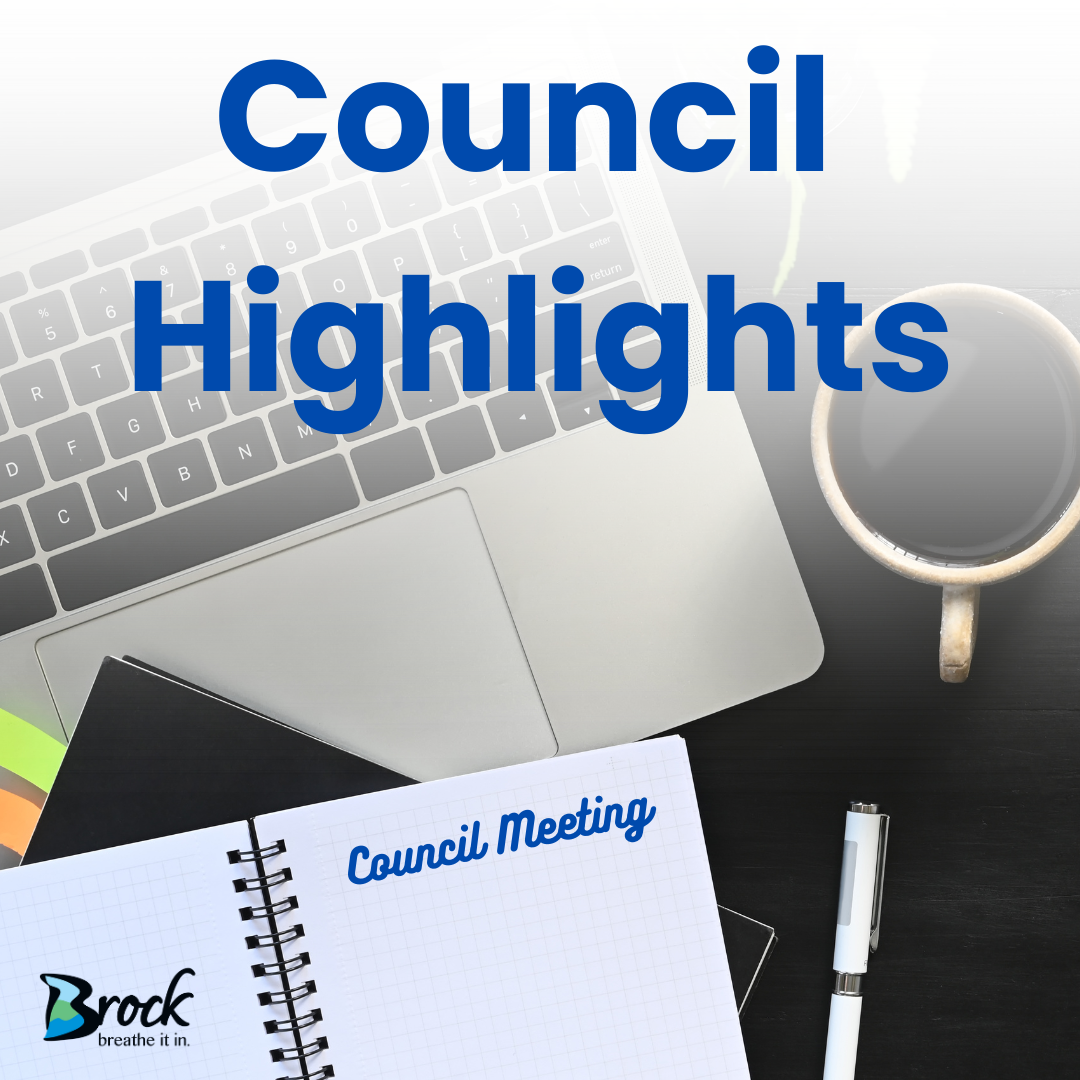 Council has authorized the purchase of a used wheeled excavator from Toromont Cat

Parks, Recreation and Facilities Committee has approved the request by the Cannington Haunted Attraction and Cannington Historical Society to install three (3) 'SeaCans' in Macleod Park, Cannington. These 'SeaCans' are strictly for storage purposes and not intended to be incorporated as part of the museum or haunted trail. The configuration and placement of three (3) 'SeaCans' will be relatively hidden by the existing berm and bush and from sightlines form Macleod Park.

After input from Beaverton Special Events Committee and Township Staff, Council has endorsed the preferred location for the Wishing Tower Sculpture to be place on the top of the hill at the harbour, in a location that avoids underground services. The final Waterfront Plan will also include recommendations that the Township prepare a public art strategy to guide the identification of locations, types of public art, a process for securing art and a maintenance strategy.
Finance Committee has approved the Donation Policy and has now come into effect immediately. The Donation Policy provides guidance for the types of donations that can be accepted and what cannot be accepted, associated costs and how the donation will be valued.
If you wish to watch the Council Meeting from September 11, 2023 click
HERE