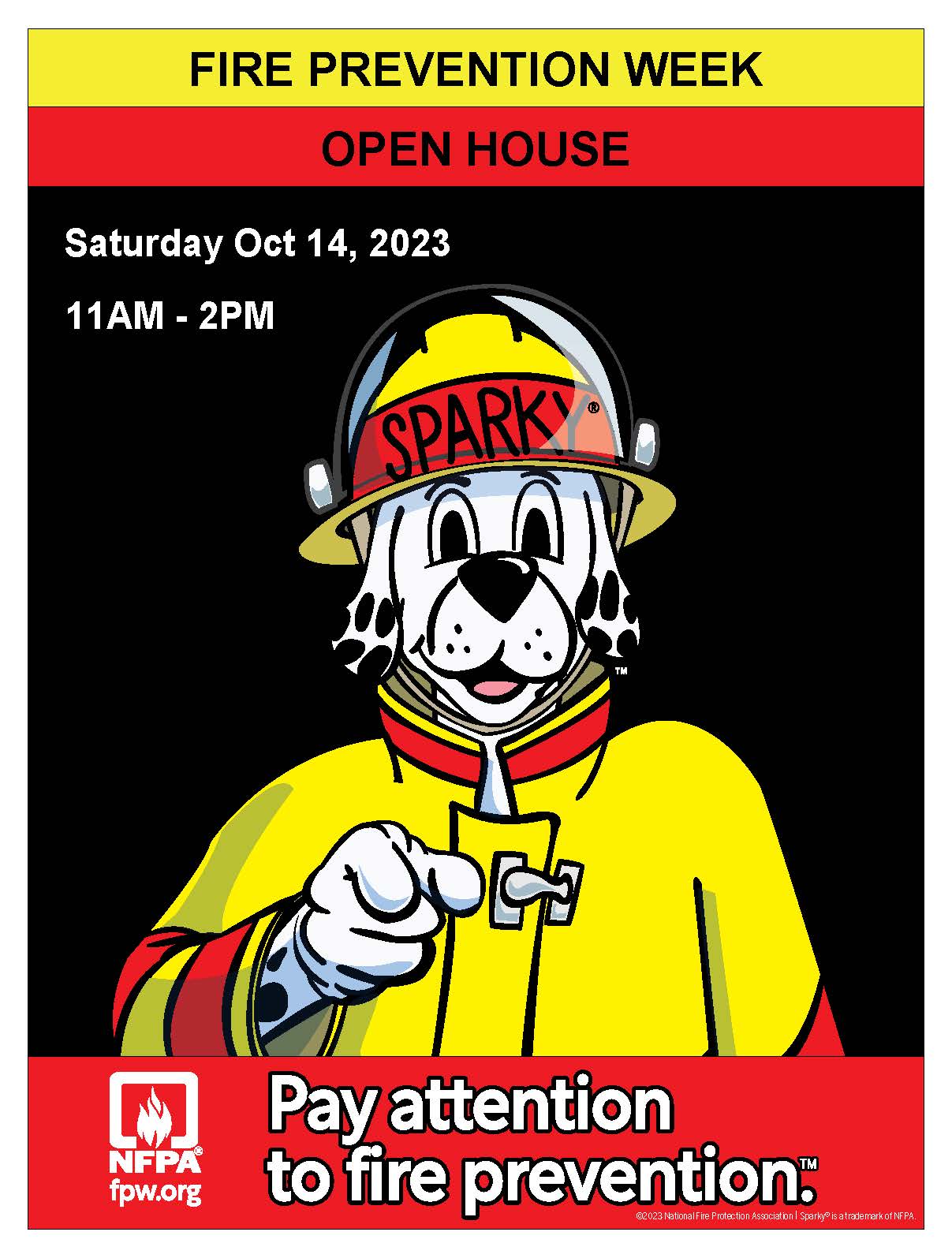 Come sit in a fire truck, meet Sparky the fire dog and learn fire safety!
Join us at this free event to celebrate Fire Prevention Week with Sparky the Fire Dog and your local Firefighters!
What: Fire Prevention Week Open House
When: October 14th, 2023
Where: Station 83, 360 Bay Street in Beaverton
Fire Prevention Week (October 8-14) is an opportunity for the Township of Brock residents to learn how to stay safe in case of a fire. This year's theme is "Cooking safety starts with YOU. Pay attention to fire prevention." Cooking fires are the number one cause of home fires and home injuries. The event will help to educate attendees about simple but important actions they can take to keep themselves and those around them safe when cooking.