Posted on Thursday, June 25, 2020 10:12 AM
Mara Road (Regional Road 23), Brock
The Regional Municipality of Durham has awarded the contract for the rehabilitation of the White's Creek Bridge on Mara Road (Regional Road 23) in the Township of Brock. The work will consist of barrier wall replacement, concrete deck repairs, waterproofing and paving.
Construction Schedule
The Region's contractor GMP Contracting Ltd., will start work the week of July 6 and is expected to complete the project by early October. Unfavourable weather conditions may...

Posted on Thursday, June 25, 2020 09:16 AM
The Regional Municipality of Durham advises residents of changes to scheduled curbside collection, as well as Regional Waste Management Facilities hours, in observance of the Canada Day holiday.
When: July 1 to 4.
Where: Durham Region (across all eight local area municipalities).
All residents with curbside collection scheduled for Wednesday, July 1 will temporarily have their collection moved to the following day. This shift will continue throughout the week with curbside collection scheduled for...

Posted on Wednesday, June 24, 2020 03:10 PM
Effective June 19, 2020, the Township of Brock moved into Stage 2 of the provincial government's re-opening plan. As part of this stage, restaurants may open patios—with the option to expand patios on a sidewalk and/or curb/parking lane or other property—in addition to providing take out and/or delivery service.
As per the requirements of Ontario Regulation 263/20, restaurants interested in adding a temporary patio or expanding an existing patio must receive approval from their local municipality....
Posted on Wednesday, June 24, 2020 01:28 PM
The Township of Brock would like to provide some clarification on the operation of refreshment vehicles (chip trucks, coffee trucks, hot dog carts, and ice cream carts) in the Township of Brock. Refreshment Vehicles are regulated by the Township of Brock Refreshment Vehicle By-Law (By-law Number 2382-2011-PP) which provides information on how the Township licences and regulates refreshment vehicles. This is to ensure the health and safety of all.
Anyone interested in operating a refreshment...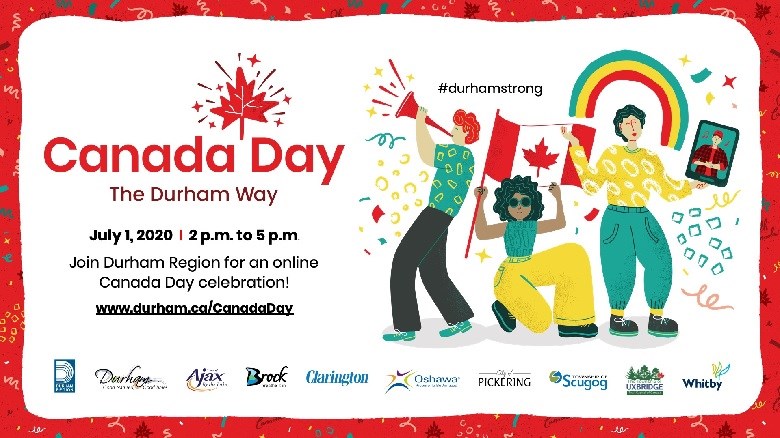 Posted on Tuesday, June 23, 2020 02:01 PM
Whitby, Ontario – On July 1, join us as we celebrate Canada Day the Durham Way—an uplifting, virtual celebration of the communities in Durham Region. To see a special Canada Day message check out this video.
New and exciting performances and family friendly entertainment have been announced for the event including:
O'Canada performed by local artist, Kalista Wilson
Baking beaver tails with MasterChef Canada winner and host of Mary's Kitchen Crush, Mary Berg
Soca entertainment from...