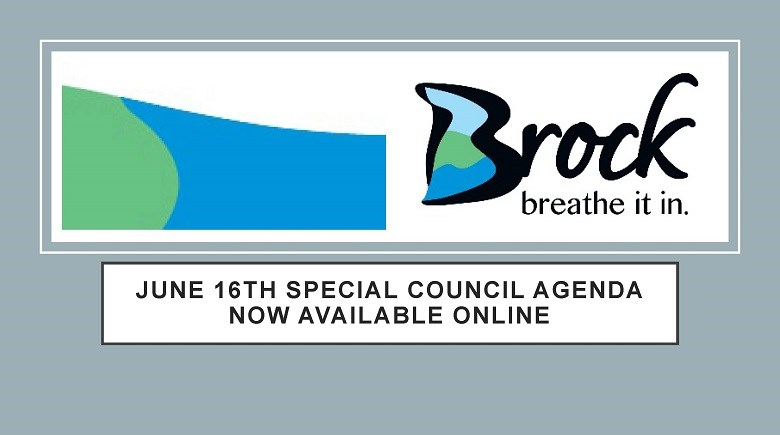 Posted on Monday, June 15, 2020 04:36 PM
The agenda for the June 16th meeting is now available online. This meeting is being held electronically. We encourage the public to live stream the meeting.
Please click the below link to view the meeting details.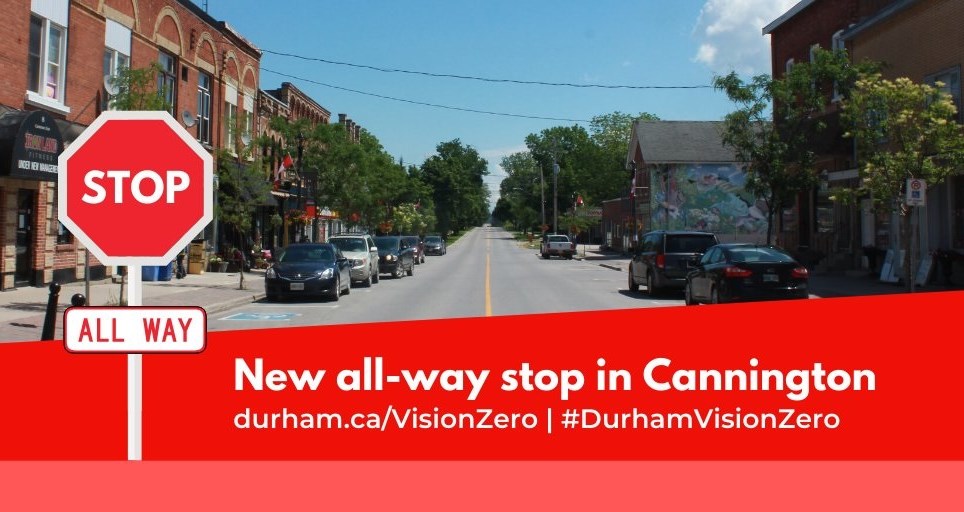 Posted on Monday, June 15, 2020 11:32 AM
In support of Durham Vision Zero, The Regional Municipality of Durham will be implementing a new all-way stop at Cameron Street (Regional Road 12) and Laidlaw Street in downtown Cannington.
When: June 29. Unfavourable weather conditions may influence the work schedule.
Where: Cameron Street and Laidlaw Street in Cannington (Township of Brock).
Why: This enhancement will improve pedestrian safety by providing a controlled crossing and improve safety for drivers exiting from Laidlaw Street.
Note: The...
Posted on Friday, June 12, 2020 12:49 PM
Notice To All Residents
Special Council Meeting
Please take notice that the Corporation of the
Township of Brock will hold a Special Council meeting pursuant to the Municipal Act, 2001 on
Tuesday, June 16, 2020 at 9:00 a.m.
to select a Consulting Firm to complete a comprehensive Organizational Review in accordance with the Request for Proposal (BROCK-RFP No. 2020-01).
Please note in addition there will be a Closed Session of Council related to employee personnel matters.

Posted on Friday, June 12, 2020 10:12 AM
The community, residents and businesses, have rallied together to face the challenges of COVID-19. Each week we are going to feature one business and one resident who has gone above and beyond in the fight of COVID-19 and we want to share these amazing stories!! Featured Organization: Brock Libraries
Brock Libraries have continued to offer services to residents through virtual events and with curbside pickup set to begin , it's the perfect time to start...

Posted on Thursday, June 11, 2020 01:10 PM
The Region of Durham is planning a Mixed Waste Pre-Sort and Anaerobic Digestion (AD) Facility to convert organic waste like food scraps into a renewable natural gas that will be used to heat homes and power natural gas barbeques and vehicles.
Currently, the preferred location for the new facility is in Clarington, next to the Durham York Energy Centre (DYEC). While Durham's population continues to grow—with an expectancy to reach more than 1 million people in the next decade—more residents will mean...